Aluminum machining, Aluminum part machining involves: welding, stamping, turning, milling, drilling, tapping, laser cutting, bending etc machining methods. The basic material is ALUMINUM.
KYLT provide Aluminum machining parts making as per customers demand. Our Aluminum products reference:
MODIFIED CAR – INTAKE PIPE MAKING: Aluminum machined part weld with bent aluminum tube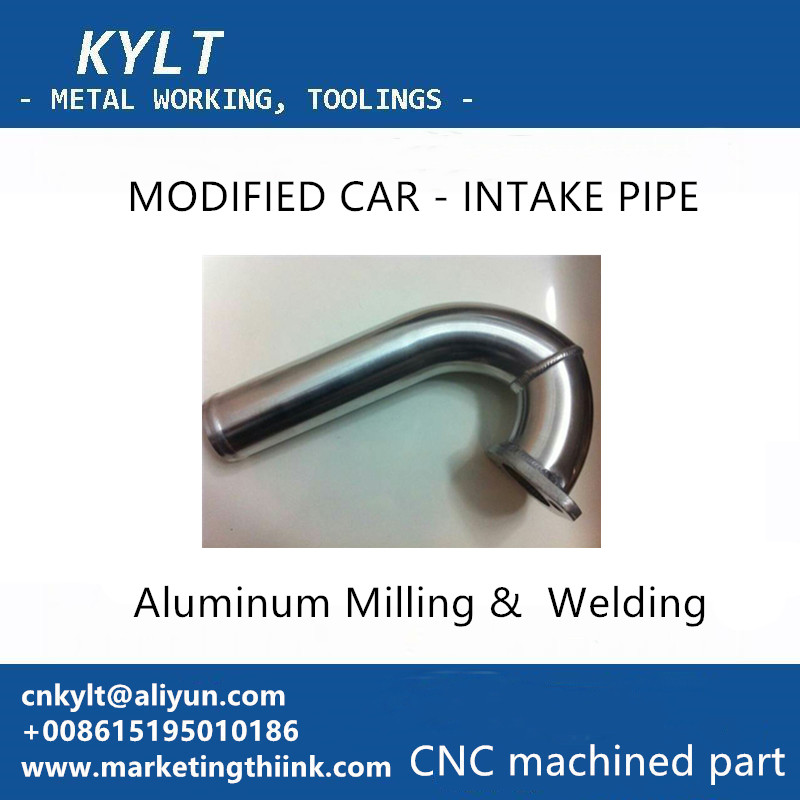 MEDICAL PARTS – Aluminum Turning parts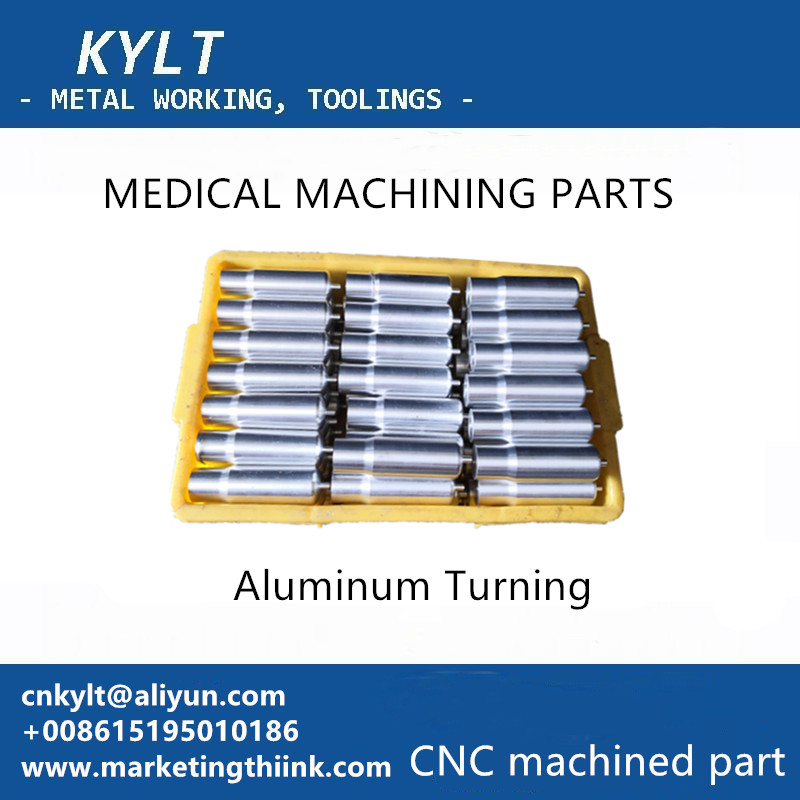 TOOLING & JIGS – Aluminum block be milled for FOAMING TOOLING, CHECKING JIGS or FIXTURES.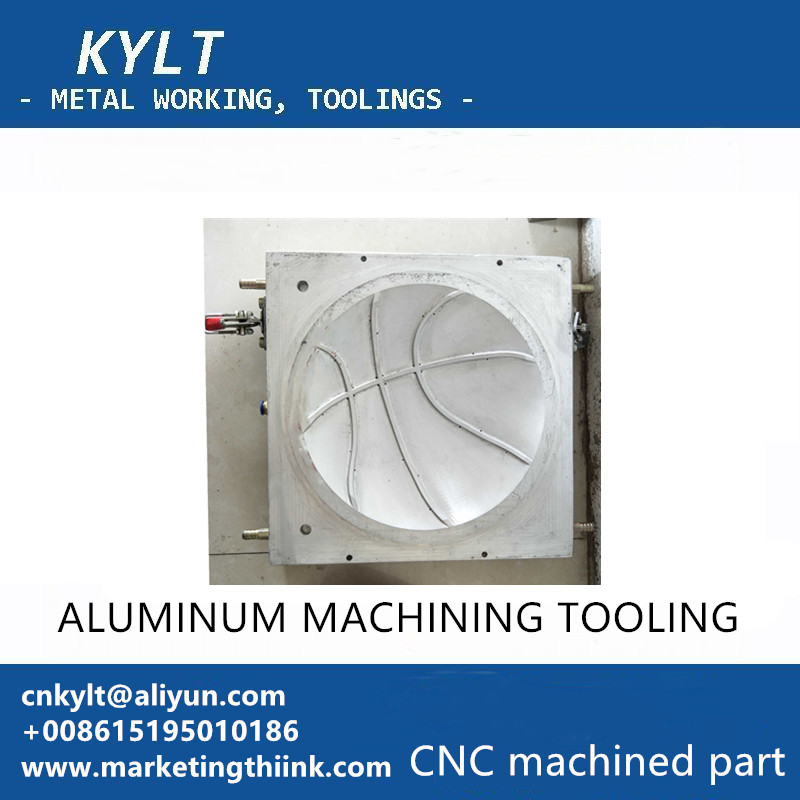 PROTOTYPE MAKING – Adopt kinds of machining methods to work with aluminum to got demand Aluminum Prototype.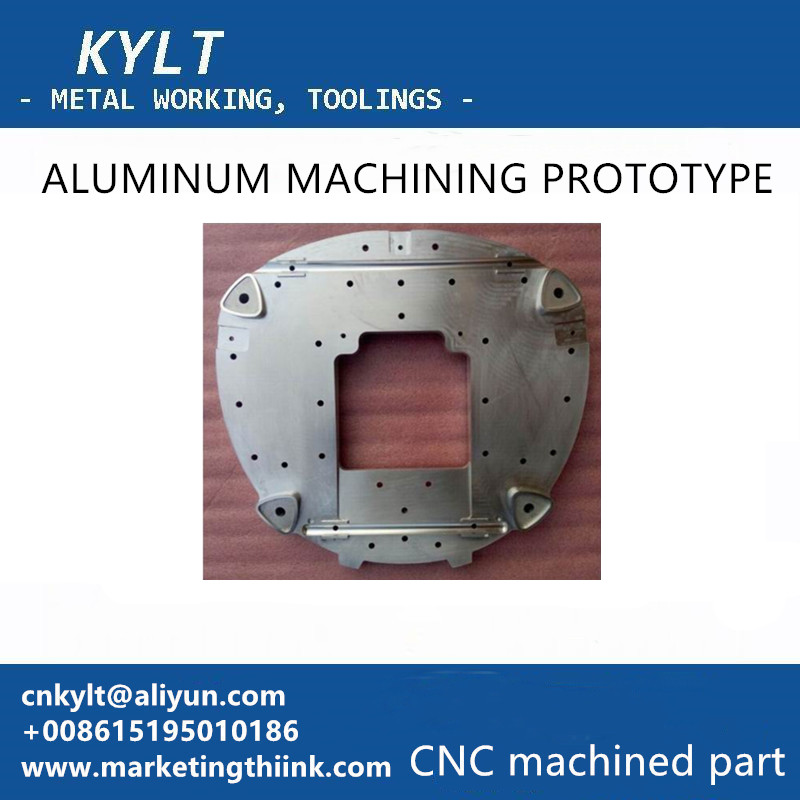 DIE CASTING PARTS MACHINING – Aluminum die casting parts need be drilled, tapped, lathing or milling machining.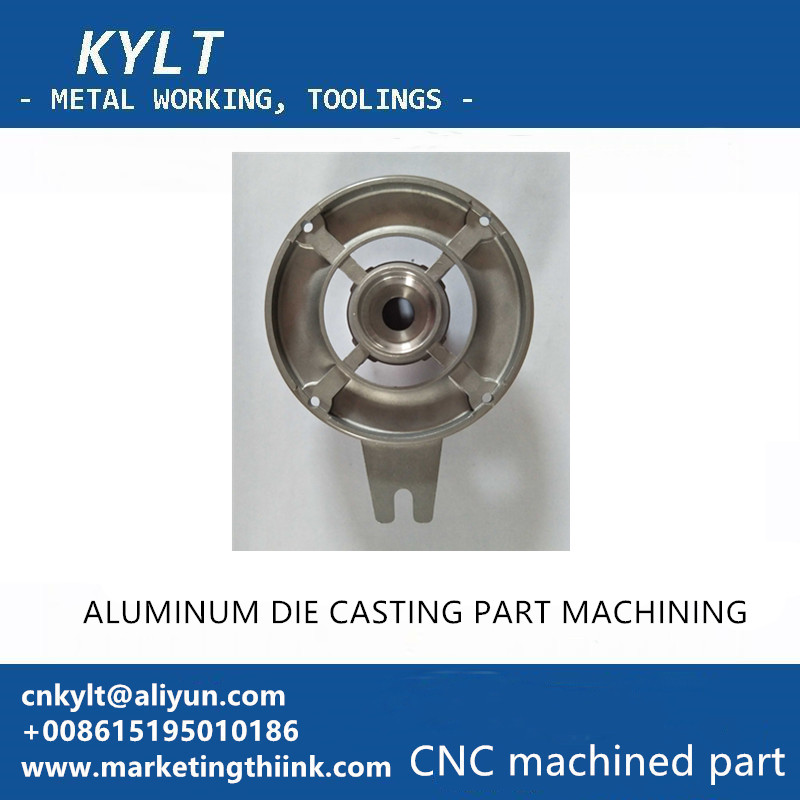 KYLT Aluminum machining services:
KYLT 3&4 axis CNC machine shop capable of machining parts to customer specification. We can machine to print and accept the most common file formats including: .dwg .dxf .iges .step .sat as well as .pdf files. If you don't see your file format here let us know. Please send us files to: cnkylt@aliyun.com We can accept both small and large run jobs of custom machined parts.
If you need Aluminum machining parts or prototype, we are one of the most capable and affordable sources specializing in manufacturing precision machined parts. With over 10 years experience, our CNC machine shop is able to produce parts that require innovative tooling and fixture in a timely manner with competitive price. We do CNC machining on 3&4 axis all kinds of aluminum with 6061 and 7075 being the most used .
We provide Turning and Milling, 3 axis, 4axis machining.
We accept both small and large run jobs, Minimum quantity for order is 1.
Short lead times are often available 2-3 days.
Standard lead time is 10-15days.
KYLT Precision CNC machining services (milling & turning service), Fast prototyping, Fixture/Jig/Tooling making, Aluminum die casting & plastic injection parts. Email:cnkylt@aliyun.com +008615195010186
KYLT CNC Machining Services:
Home>CNC Machining Services>CNC Milling Services
Home>CNC Machining Services>CNC Turning Services
Home>CNC Machining Services>Rapid Prototyping Services
Home>CNC Machining Services>Injection Molding Services
KYLT CNC Precision Machined Parts:
Home>Precision CNC Machined Parts
Home>Precision CNC Machined Parts>CNC Precise Turned Parts
Home>Precision CNC Machined Parts>CNC Precise Milled Parts
Home>Precision CNC Machined Parts>Aluminum Machining
Home>Precision CNC Machined Parts>Magnesium Machining
Home>Precision CNC Machined Parts>Copper & Brass Machining
Home>Precision CNC Machined Parts>Steel Machining
Home>Precision CNC Machined Parts>Stainless Steel Machining
Home>Precision CNC Machined Parts>Plastic Machining
More information about Machining Technology: