Quality CNC Machining Service and Rapid Manufacturing Company From China
Min. Volume and Fast Prototype CNC Machining Service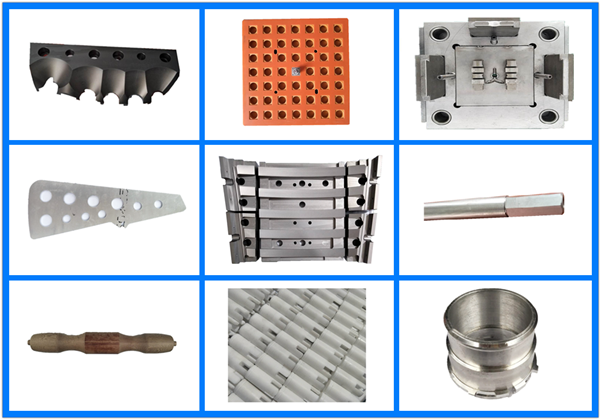 With years experience working with magnesium alloy die casting, KYLT also experienced in the Magnesium CNC machining products to got with thin walls magnesium products.
KYLT CNC Machining Services Advantages:
1.Over 10 years' experiences on Aluminum/Magnesium CNC machinery parts of deference and commercial products and export to the United States, Canada, Germany, Japan,Spain and the Netherlands etc. Especially Magnesium alloy CNC Machining products with thin walls most for army industry.
2.Experienced engineers with good skill in programming, molds/fixtures/tooling/work-pieces design and making.
3.Proe, UG, Solidworks, Mastercam and CAD etc Softwares be used.
4.OEM and ODM services to our customer.
5.Tight schedule quick prototype manufacturing to guarantee delivery in time.(24 hours not stop working is required.)
6.MOQ can be 1 to 5 pieces according to customer's demand.
7.Safe packing to guarantee work-piece not be damaged.
8.We will choose the best way to shipping cargo,help end users save cost & to received products in time.Vessel, Air, Express (TNT,FedEx,DHL etc) shipping methods can be choose as per clients' demand.
CNC Machining Capabilities:
3 and 4 axis Machine Centers provide Precision CNC Machining service for all industries.  Machining Materials are not limited from Metal-Aluminum, Magnesium to Plastic. No Min. Quantity limit.
CNC Machining Services Offered:
3 axis Machining
4 axis Machining
Aluminum Machining
Magnesium Machining
Copper/ Brass Machining
Carbon Steel Machining
Stainless Steel Machining
CNC Lathe
CNC Turning
Small Plate Work
Precision Machining
Custom CNC Work
Small Batch Production
Prototype CNC Work
CNC Machining Working Materials:
Aluminum
Brass
Steel
Stainless Steel
Plastic
Custom Materials
CNC Machined Parts Finishes Available:
As Machined– Is a quick affordable choice often used for non show applications such as mounting brackets.  However, cutter marks from the CNC Machining process will be present.
Sand Paper #320 – A light sand paper will remove the cutter marks left over from the cnc machining process, but will leave behind a uniform grit (scratch pattern) from the sand paper.
Sand Paper #400  – A smoother alternative to 320 Paper
Shot Blasting – This will remove light cutter marks and light  sand paper scratches, leaving behind a smooth uniform sheen.
Shacking polish – Stone, Stainless Steel ball give parts smooth surface for painting.
Anodizing – Corrosion Prevention and aesthetics.
Custom Coatings & Finishes – Painting and Powder coating is allowed.
---
More information about KYLT CNC Machining Service- CNC milling, CNC turning, Rapid Prototyping, Please Contact US: Wechat: (86) 15195010186 Email: stonechenpeng@aliyun.com
---
Learn More about KYLT CNC machined parts. Or got quotation soon: stonechenpeng@aliyun.com