CNC Milling Service, CNC milling is removing material from metal or plastic blocks to make precision parts with fast production speed. Milling Machining method is a subtract manufacturing process,with CNC, that insure milled parts have tight tolerances.
KYLT CNC milling process manufacture prototypes and end-use production parts as per customers drawings or samples. We use 3-axis milling and 4-axis indexed milling processes to manufacture parts from Engineering-grade Plastics to wide ranges Metals. The fastest we can delivery machining parts within 6hours.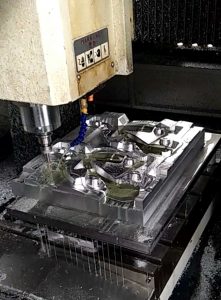 CNC Milling Service Advantages:
Programmed by digital, CNC Milling has several advantages over other manufacturing processes. It is cost effective for short runs. Complex shapes and high precision tolerances are possible. Smooth finishes can be achieved. CNC milling can produce almost any 2D or 3D shape provided that the rotating cutting tools can reach the material to be removed. Examples of parts include engine components, mold tooling, complex mechanisms, enclosures, etc.
CNC Milling Service -Materials:
CNC Milling machining method can handle most rigid materials:
1. Metal materials SUITABLE FOR cnc milling:
Aluminum, Magnesium, Stainless Steel, Brass/Copper, Carbon Steel etc.
2. PLASTIC MATERIALS SUITABLE FOR CNC MILLING:
Hard plastics and other materials:
Nylon, Acetal, Polycarbonate, Polystyrene, Acrylic, Fiberglass, Carbon fiber, PTFE, ABS, PVC, etc.
CNC Milling -Cutting tools:
As per Milling parts drawing and machining requirement, different types of Cutting tools are be used. Except some special cutting tools need be special ordered, Some common cutter shapes as follow show: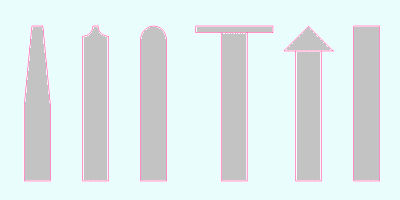 Normally, Material is removed by both the end and the side of the cutting tool. Different Cutter has different function:
Plain End-mill : makes walls with straight 90 deg edges and sharp corners at the bottom of recesses.
Chamfer End-mill: makes 45 deg bevels on the top edge of a wall or recess
Grooving End-mill : makes rectangular grooves in side walls
Ball Mill : makes rounded edges at the bottom edge of a recess
Rounding End-mill : makes rounded edges at the top edge
Angle End-mill : makes walls at angles other than 90 deg
CNC Milling – Tooling and Jigs setup:
Most Milling work finished by monogramming. In some milling processes, Tooling and Jigs are used to hold work-piece.
CNC Milling Cost & Price:
CNC Milling method to produce prototype or Min. Order parts, save the mold making cost, allow function test for new developing project.
Cost reduction options also include reducing the amount of material removed, limiting complexity, avoiding intricate features and making shapes that are easy to hold.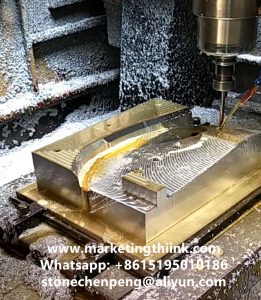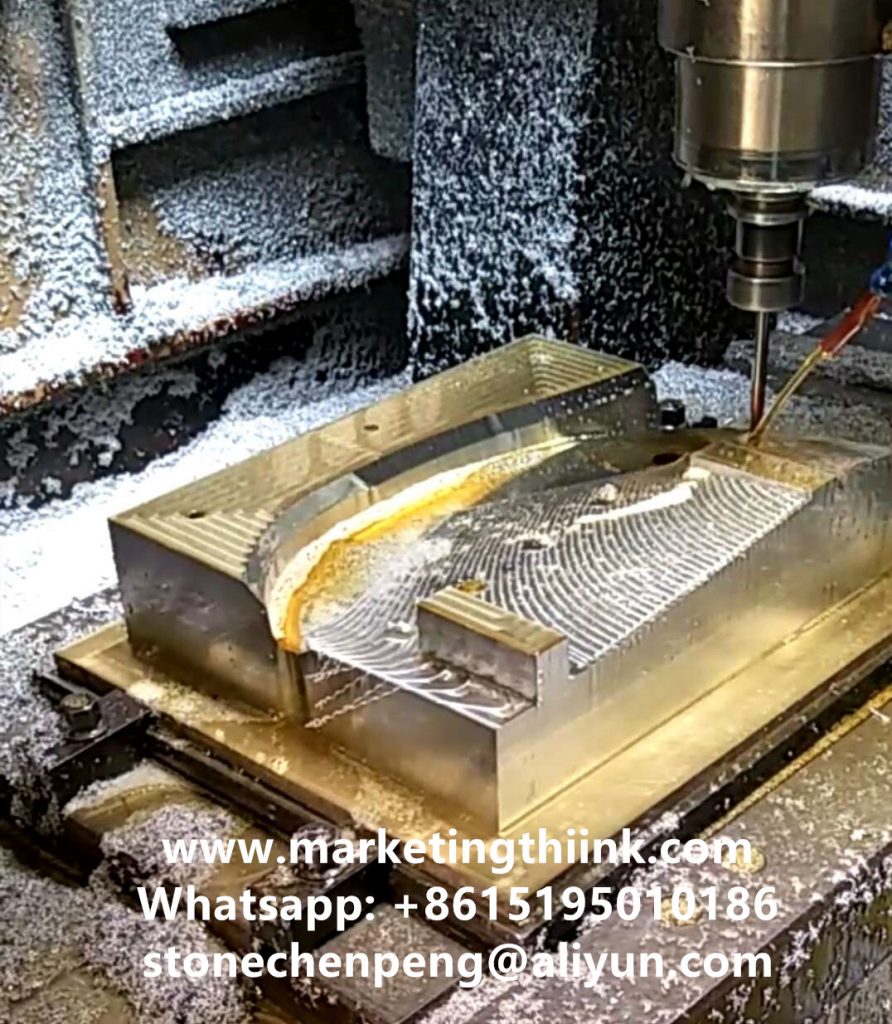 KYLT stock common types and sizes materials: Magnesium, Aluminum, Plastic etc.
Follow end users design and drawings. We continually strive to improve and optimize our processes and maximize customer convenience. Our customers range from inventors to businesses to government agencies. We are focused on quality and customer service.
WITHIN 24HRS, YOU CAN GOT THE QUOTATION FOR YOUR CNC MILLING PARTS, AND MAKE THEM FORM DRAWING TO PROTOTYPES .
KYLT CNC Machining Services:
Home>CNC Machining Services>CNC Milling Services
Home>CNC Machining Services>CNC Turning Services
Home>CNC Machining Services>Rapid Prototyping Services
Home>CNC Machining Services>Injection Molding Services
KYLT CNC Precision Machined Parts:
Home>Precision CNC Machined Parts
Home>Precision CNC Machined Parts>CNC Precise Turned Parts
Home>Precision CNC Machined Parts>CNC Precise Milled Parts
Home>Precision CNC Machined Parts>Aluminum Machining
Home>Precision CNC Machined Parts>Magnesium Machining
Home>Precision CNC Machined Parts>Copper & Brass Machining
Home>Precision CNC Machined Parts>Steel Machining
Home>Precision CNC Machined Parts>Stainless Steel Machining
Home>Precision CNC Machined Parts>Plastic Machining
More information about Machining Technology: