KYLT CNC Machined parts or work-piece WITH HIGH PRECISION AND FAST DELIVERY
In the realm of precision manufacturing, KYLT specializes in producing machined parts using advanced CNC machines and secondary finishing techniques. Our process involves fabricating metal or plastic components based on customers' 2D or 3D drawings. Whether it's a single prototype or a full production run, we have the capabilities to meet your requirements. From simple designs to intricate surfaces with precise tooling, we deliver custom components quickly and cost-effectively. Our machined parts are meticulously crafted, securely packed, and promptly delivered to ensure customer satisfaction.
CNC MACHINED PARTS MATERIALS & USAGES:
At KYLT, we work with various materials to meet the diverse needs of our clients. Here are some of the materials we specialize in:
Magnesium alloy is an excellent choice for CNC machining due to its lightweight and robust properties. It finds wide-ranging applications in industries such as aerospace, automotive, and military. Whether it's CNC milling or CNC routing, we utilize cutting-edge machinery to create precise magnesium alloy parts that meet the highest standards.
CNC machined magnesium alloy parts, made by CNC Router or CNC Milling Machine. With strong strength and lightweight, widely used in Airplanes, Automobiles, and Military products.
If you require a quote for magnesium machining parts, please reach out to us using the following contact information: cnkylt@aliyun.com
To Get Magnesium Machining Part Price
Aluminum Alloy: #6061 / #6063 / #7075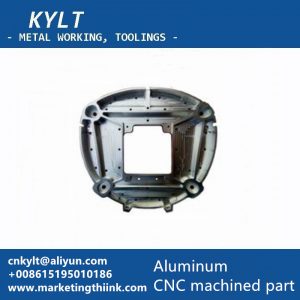 Aluminum alloy is a popular choice for CNC machining due to its versatility and excellent machining properties. At KYLT, we leverage CNC lathe and CNC routing techniques to manufacture aluminum CNC machined parts. Our capabilities span from producing aluminum turning parts to prototypes, mechanical workpieces, fixtures/jigs, and even foaming molds. We are adept at working with various aluminum materials to cater to your specific needs.
For a quotation on aluminum machining parts, kindly contact us using the provided information: cnkylt@aliyun.com
To Get Aluminum Machining Part Price
Brass and copper CNC machined parts play a crucial role in various applications. They are used as bushings for machinery washers, small insert parts for electrical products, and electrode molds in the EDM (Electrical Discharge Machining) process. At KYLT, we excel in manufacturing precision CNC copper and brass components to meet your requirements.
To obtain a price estimate for copper or brass machining parts, please use the contact details provided below: cnkylt@aliyun.com
To Get Copper / Brass Machining Part Price
Steel: Mild steel, Alloy steel, Tool steel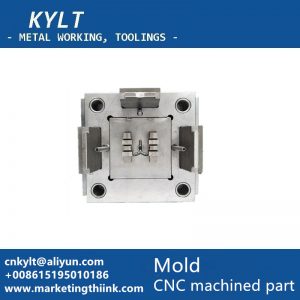 Steel encompasses a broad range of materials, each with its unique characteristics. Mild steel and alloy steel machined parts are commonly used in machinery components produced through lathe turning, milling, welding, and other techniques. Tool steel, on the other hand, is specifically employed for stamping molds, die casting molds, and plastic injection molds. KYLT possesses the expertise to work with different types of steel to create high-quality machined parts.
If you require pricing information for steel machined parts, please get in touch with us via the provided contact information: cnkylt@aliyun.com
To Get Steel Metal Machining Part Price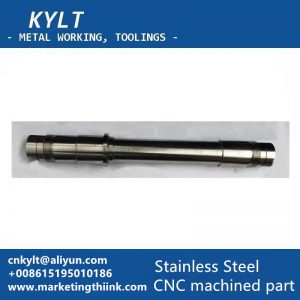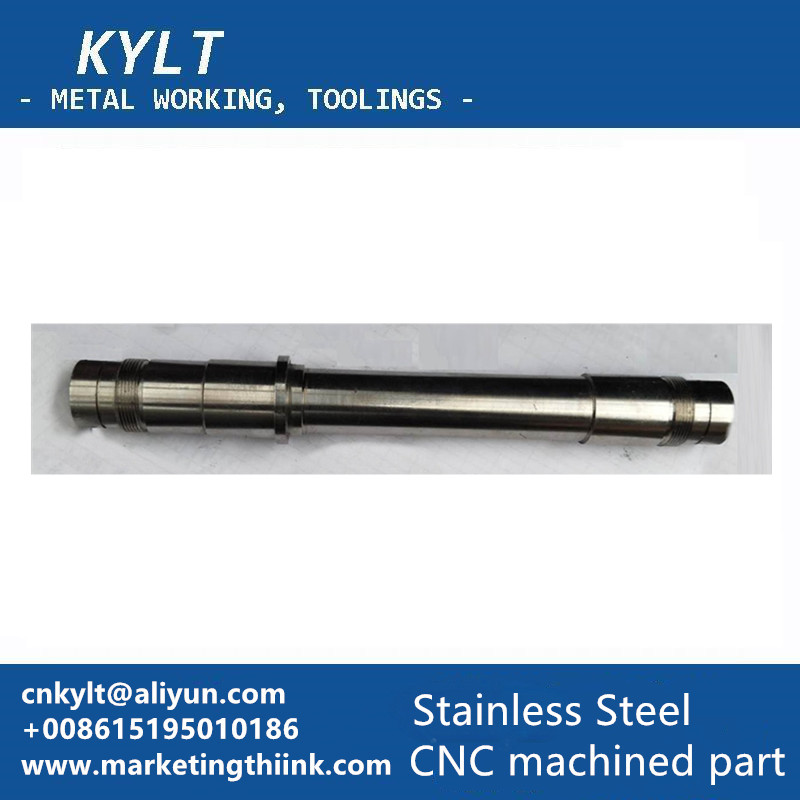 Stainless steel is a versatile material widely used in various industries. At KYLT, we primarily work with 202 and 304 types of stainless steel. Leveraging CNC turning, wire electrical discharge machining (WEDM), and CNC milling, we produce stainless steel machined parts that meet your specifications and demands.
To Get Stainless Steel Machining Part Price
Plastic: Bakelite, ABS, Poly-carbonate, Nylon, POM (Delrin), PTFE (Teflon), Polyethylene, PEEK, PVC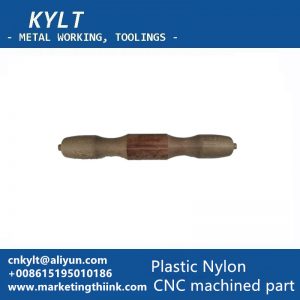 Plastic CNC machined parts find extensive usage in automated manufacturing machines and other industries. KYLT offers precision machining services for a wide range of plastic materials, including Bakelite, ABS, polycarbonate, nylon, POM (Delrin), PTFE (Teflon), polyethylene, PEEK, and PVC. Our expertise in plastic machining allows us to deliver high-quality components tailored to your needs.
For pricing inquiries regarding plastic machining parts, please use the contact information provided below: cnkylt@aliyun.com
To Get Plastic Machining Part Price
CNC MACHINES USED IN WORKING:
At KYLT, we utilize various CNC machines to ensure precise and efficient manufacturing processes. Our workshop is equipped with the following equipment: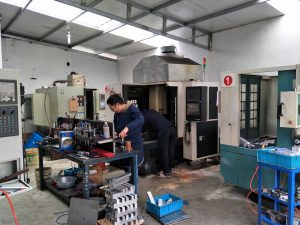 3-axis/4-axis CNC routers and CNC milling machines
CNC lathes
Electrical discharge machining (EDM)
Wire electrical discharge machining (WEDM)
Laser cutting machines
CNC MACHINED PARTS SURFACE TREATMENT:
Surface finishes play a crucial role in enhancing the appearance and properties of machined parts. KYLT offers a range of surface treatments to meet your specific requirements: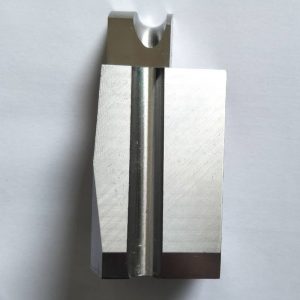 Standard Machined Surface
Metal parts machined using CNC turning and milling processes achieve a smooth and bright surface. However, it's important to note that slight cutter marks may be visible due to the CNC machining process.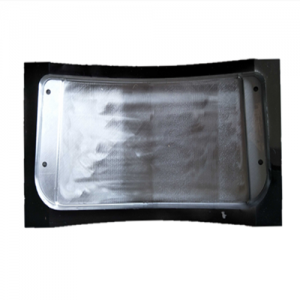 Sand Paper Treatment
By employing #320/#400 sandpaper, we can effectively remove cutter marks while leaving a uniform grit pattern on the surface of the machined part.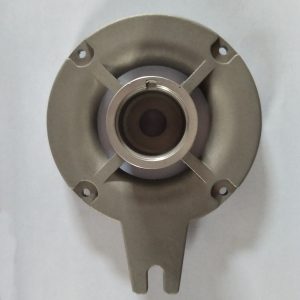 Shot Blasting Treatment
Shot blasting treatment provides a uniform matte or satin surface finish, eliminating light cutter marks and sandpaper scratches. This treatment is often used for aesthetic purposes.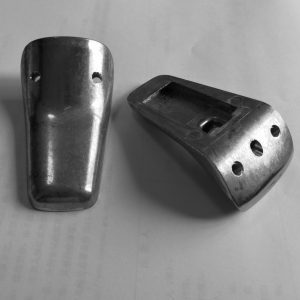 Shacking Polish Treatment
Our shacking polishing machine, combined with stone and stainless steel balls, creates a smooth surface on machined parts, preparing them for painting.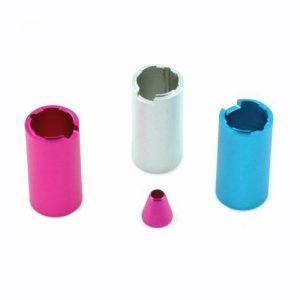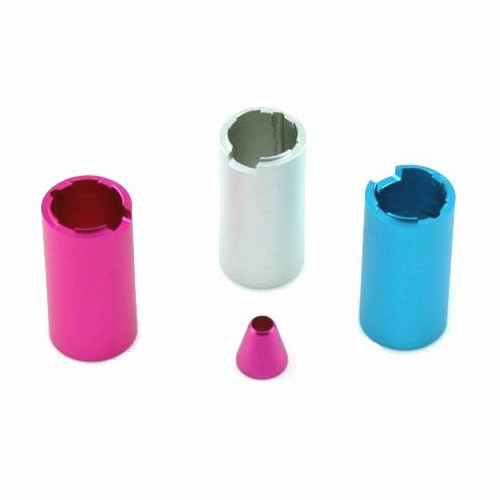 Anodizing
Anodizing is utilized for corrosion prevention and to enhance the aesthetics of aluminum machined parts. The process creates a robust surface layer, resulting in increased durability.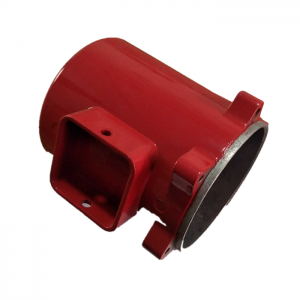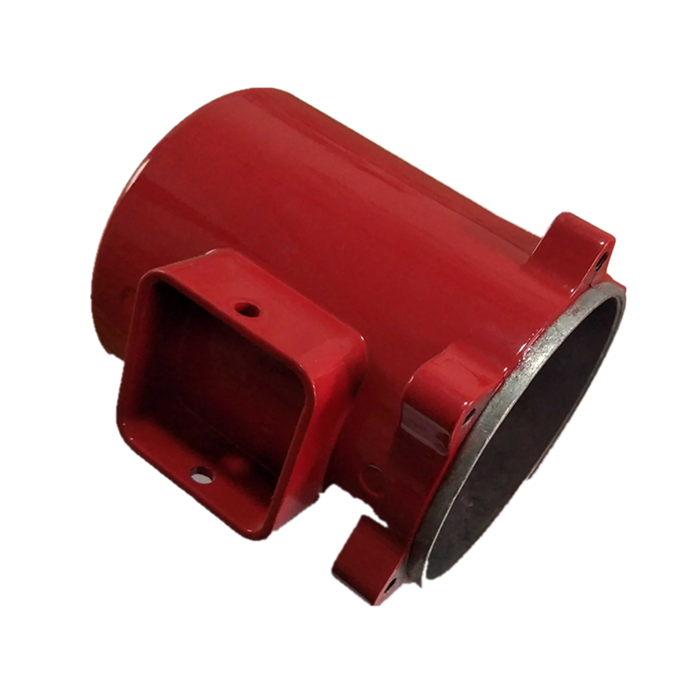 Custom Coatings & Finishes
KYLT offers customizable coatings and finishes, including colorful painting and powder coating, to meet your specific design requirements.
CNC MACHINED PARTS APPLICATION:
Our CNC machined parts find applications across a wide range of industries, including:
Industrial Equipment & Components
Machine Tools Accessories
Tools, Hardware, Computer parts
Electrical & Electronic products
Lighting & LED flashlight
Furniture Products
Housing Instrument & Meter Accessories
Auto parts & Motor Accessories
Light Industry & Daily Use
Security product & Guard tour system Accessories, etc
To learn more about our CNC milling, CNC turning, rapid prototyping, and other machining services, please don't hesitate to contact us via the following channels: Wechat: (86) 15195010186 Email: cnkylt@aliyun.com
---
Frequently Asked Questions (FAQ)
What is the advantage of using CNC machining for producing machined parts?
CNC machining offers several advantages, including high precision, repeatability, and the ability to produce complex geometries. It allows for efficient production runs, reduces manual errors, and ensures consistent quality.
Can KYLT work with custom materials for CNC machining?
Yes, at KYLT, we are capable of working with custom materials based on our clients' requirements. Our expertise extends to a wide range of materials beyond the ones mentioned in the article.
What is the typical lead time for CNC machined parts at KYLT?
The lead time for CNC machined parts varies depending on the complexity of the project, order volume, and material availability. We strive to provide fast turnaround times while maintaining high precision and quality. Please contact us with your specific requirements for an accurate lead time estimate.
Does KYLT offer design services for CNC machining?
While KYLT primarily focuses on CNC machining production, we can provide design assistance and guidance to optimize your designs for manufacturability. Our team of experts can collaborate with you to ensure that your designs are suitable for CNC machining processes.
Can KYLT handle large-scale production runs?
Absolutely! Whether you need a single prototype or a large-scale production run, KYLT has the capabilities to fulfill your requirements. We are equipped with advanced CNC machines and a skilled workforce to handle projects of various sizes.
What quality control measures does KYLT implement?
Quality control is of utmost importance to us at KYLT. We have a rigorous inspection process that includes both manual checks and the use of advanced measuring equipment. We ensure that each machined part meets the specified tolerances and quality standards before it is delivered to our clients.
Do you provide samples or prototypes before starting mass production?
Yes, we offer the option of providing samples or prototypes for approval before proceeding with mass production. This allows you to evaluate the quality and suitability of the machined parts and make any necessary adjustments or refinements.
What is the preferred file format for submitting drawings for CNC machining?
We accept various file formats, including 2D and 3D formats. The preferred formats include DWG, DXF, STEP, IGES, and PDF. If you have specific requirements or limitations regarding file formats, please inform us, and we will work with you to accommodate them.
Does KYLT offer international shipping?
Yes, KYLT provides international shipping services. We have experience in shipping machined parts to customers worldwide. Our team will ensure that the parts are securely packed and delivered to your designated location.
Can I request a customized surface treatment or finish for my machined parts?
Absolutely! We understand that different projects may require specific surface treatments or finishes. KYLT offers custom coating options, including painting, anodizing, and powder coating, to meet your aesthetic and functional requirements. Please provide us with the details of your desired surface treatment, and we will work with you to achieve the desired result.
For additional information on KYLT CNC machining services or to request a quotation, please contact us at: cnkylt@aliyun.com
KYLT CNC Machining Services:
Home>CNC Machining Services>CNC Milling Services
Home>CNC Machining Services>CNC Turning Services
Home>CNC Machining Services>Rapid Prototyping Services
Home>CNC Machining Services>Injection Molding Services
KYLT CNC Precision Machined Parts:
Home>Precision CNC Machined Parts
Home>Precision CNC Machined Parts>CNC Precise Turned Parts
Home>Precision CNC Machined Parts>CNC Precise Milled Parts
Home>Precision CNC Machined Parts>Aluminum Machining
Home>Precision CNC Machined Parts>Magnesium Machining
Home>Precision CNC Machined Parts>Copper & Brass Machining
Home>Precision CNC Machined Parts>Steel Machining
Home>Precision CNC Machined Parts>Stainless Steel Machining
Home>Precision CNC Machined Parts>Plastic Machining
More information about Machining Technology: