Injection Molding Service,Plastic injection molding is a manufacturing process that inject molten plastic to mold cavities to got final production-grade thermoplastic part.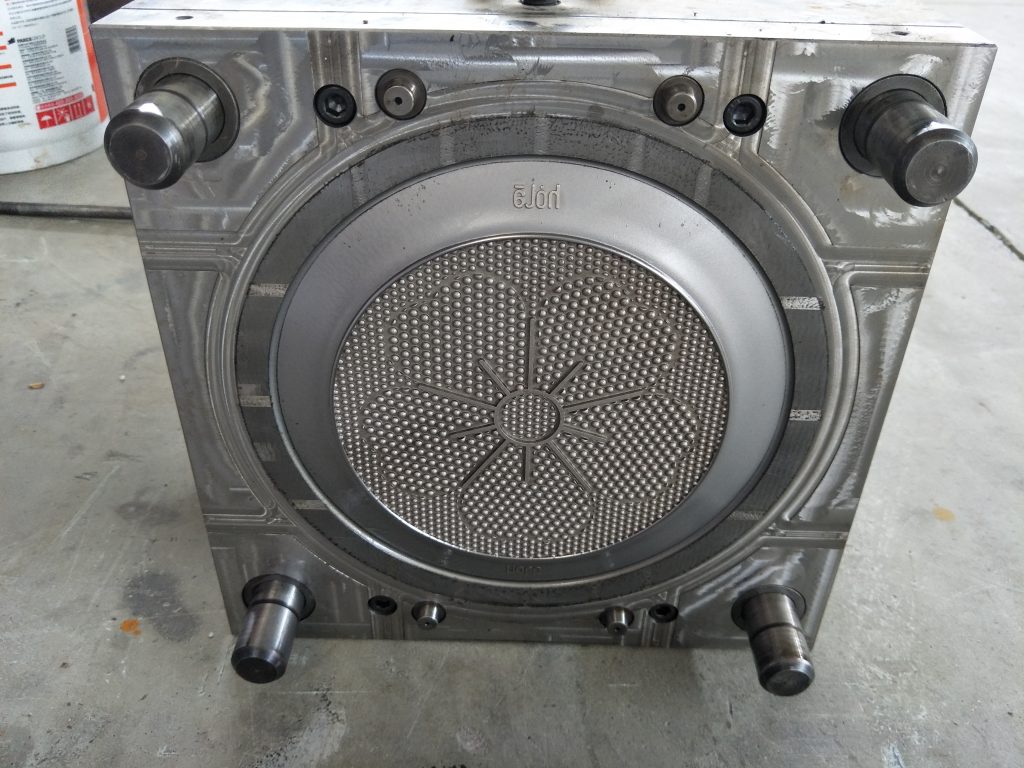 KYLT Injection Molding Service:
Plastic parts fast prototyping by CNC machining:
This is for some new testing project, custom just need one or several pieces for testing and check the function.We will make the plastic part by CNC machining, it is fast and high precision,not need making plastic injection molds.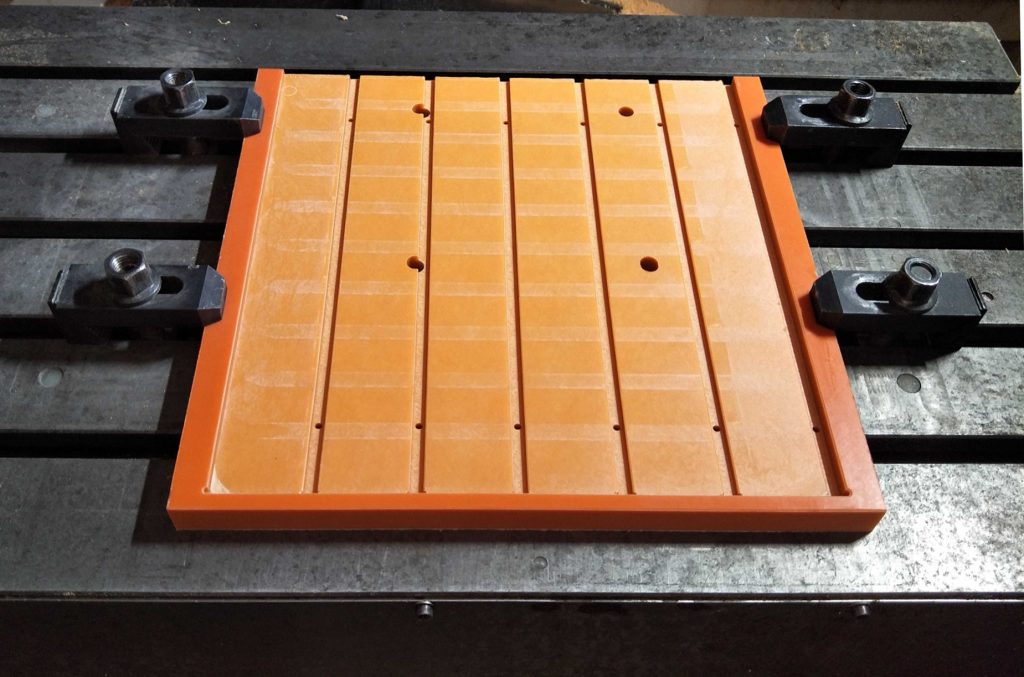 Fast Molded prototypes and low-volume production parts:
For some projects, we need make fast mold to molding plastic parts, after this process, then to make the long life injection mold.
For common plastic, we can make mold directly.
Send us your 3D drawings to email:stonechenpeng@aliyun.com , you can got the quotation within 24hrs.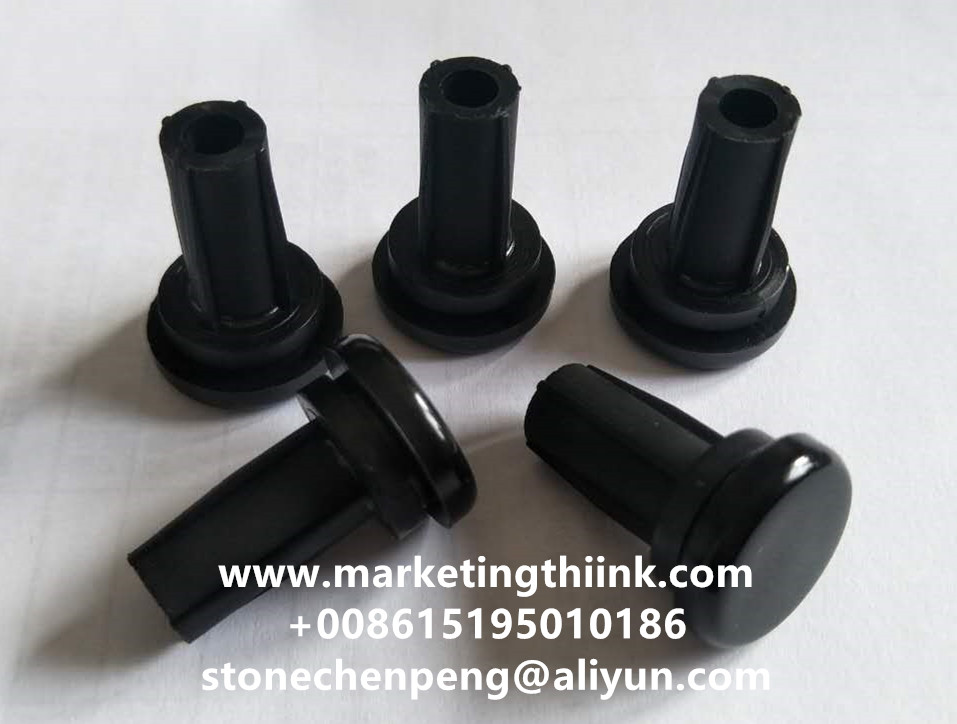 Injection Molding Processes:
Thermoplastic Injection Molding
KYLT can help you design and manufacture tools, dies, and molds for production runs. Full injection molding capabilities including insert molding, overmolding and internal/external threads are available.
Mold Making
As per your 3D drawings, We offer services from design and manufacturing for tools, dies, and molds for prototyping and production runs.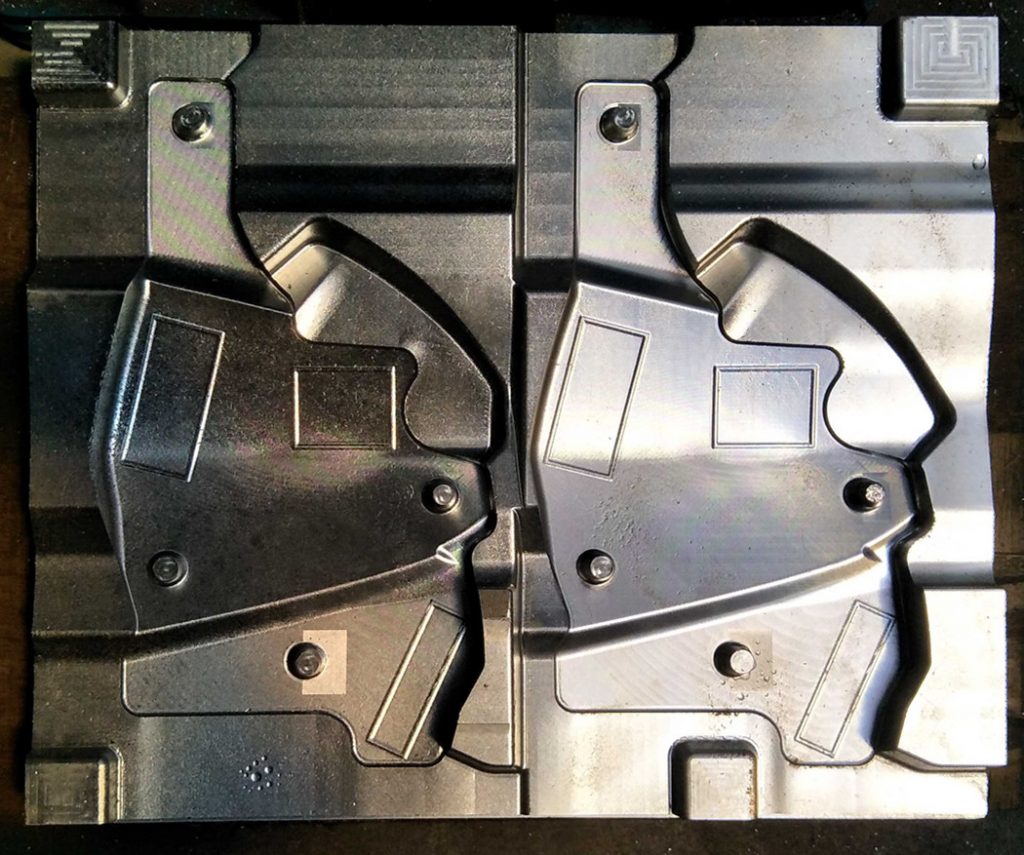 Over molding &Insert Molding
Over-molding and insert molding are two-part injection molding processes where one material is overlaid onto a second substrate part or metal insert to create a single multi-material component.
For over-molding, one material, usually a thermoplastic elastomer (TPE/TPV), is molded onto a second material, which is often a rigid plastic.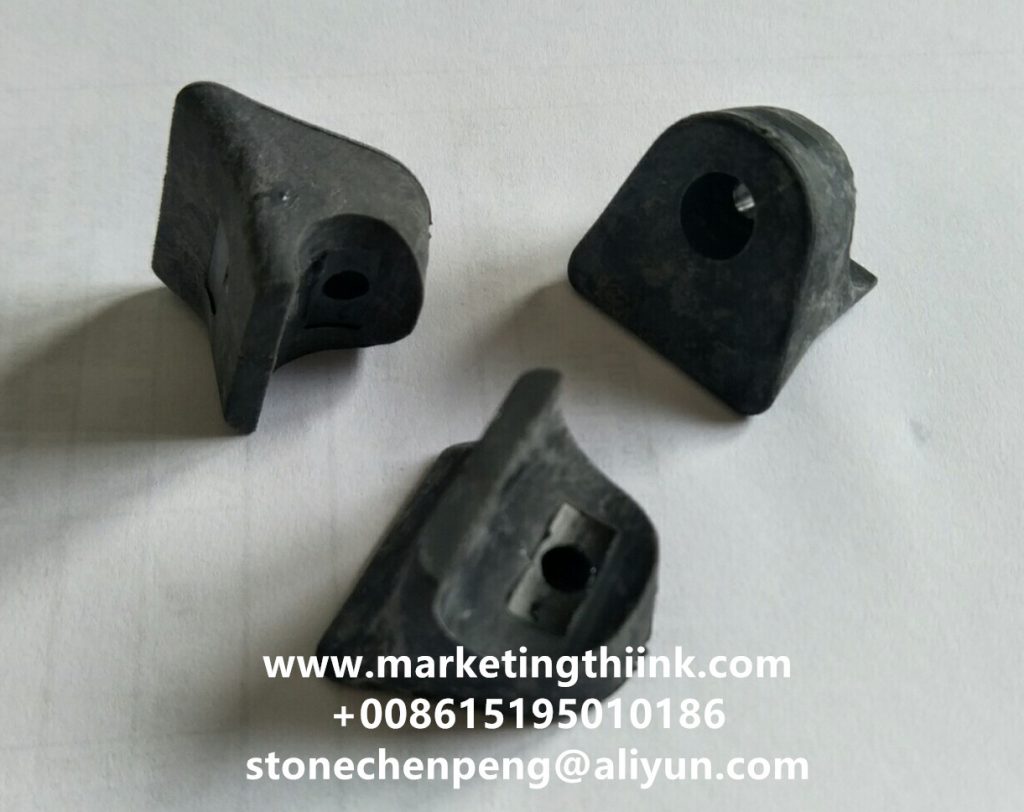 Single cavity mold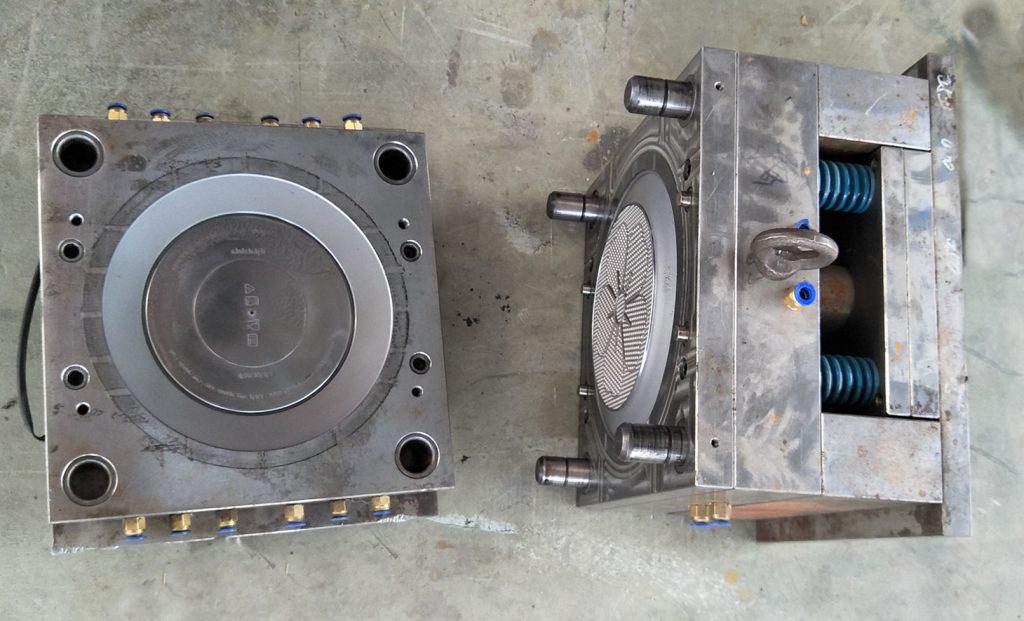 This type Mold contains only one cavity, per injection make one unit plastic part.
Molds with side-action cores / mold with sliders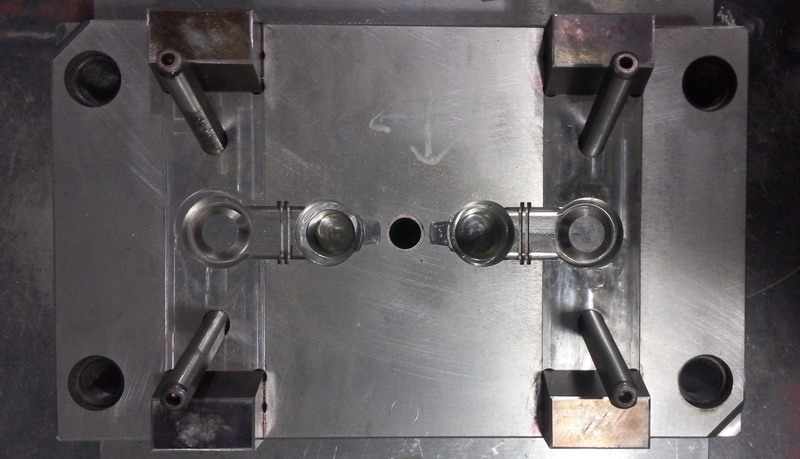 It allows for undercuts to be molded. Cores slide out of the part from the side before it is ejected from the mold.
Multi-cavity molds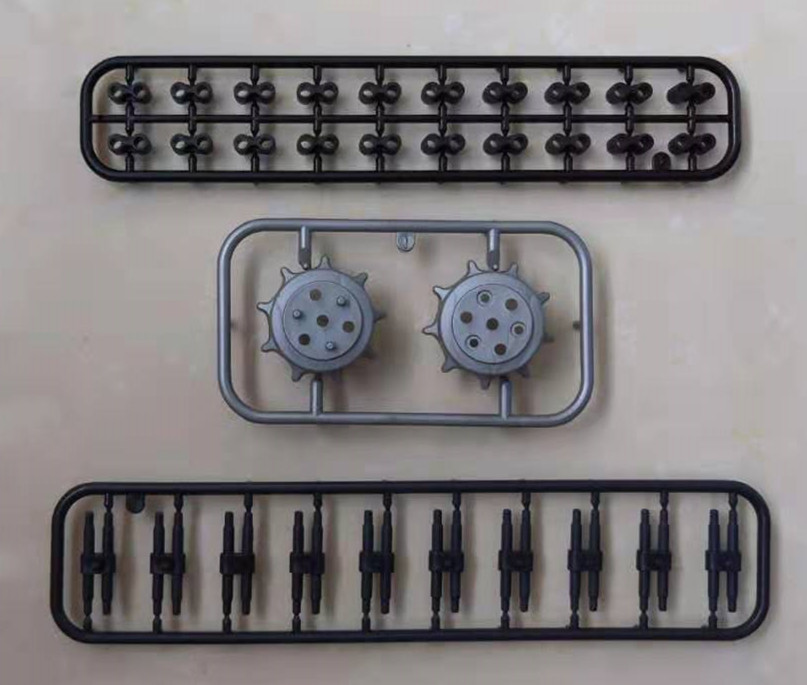 It allows more parts to be produced per injection, minimizing the unit costs. Multiple identical cavities are machined into the mold.
Family Molds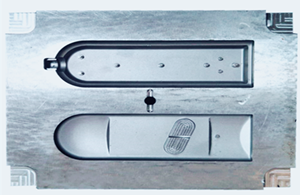 Several parts which made of same plastic material, are designed into one mold. This allows for the minimization of tooling costs.
GET A QUOTE FOR PLASTIC INJECTION MOLD PRICE
Injection Molding Materials:
1. rigid plastic types:
ABS : Common thermoplastic with high impact resistance, low-cost & low density. Vulnerable to solvents.
Acetal POM [Delrin] : Engineering thermoplastic with high strength, stiffness & moisture resistance and self-lubricating properties. Relatively prone to warping.
Acrylic (PMMA) :UV resistant plastic with good abrasion resistance, stiffness and hardness.
High-Density Polyethylene (HDPE) : Excellent strength-to-weight ratio, impact and weather resistant.
Nylon 6 & Nylon 66: Engineering thermoplastic with excellent mechanical properties and high chemical & abrasion resistance. Susceptible to moisture. Nylon 66 stronger than Nylon 6.
PEEK :High-performance engineering thermoplastic with excellent strength and thermal & chemical resistance. Used to replace metal parts.
Polycarbonate(PC) : The plastic with the highest impact strength. High thermal resistance, weather resistance & toughness. Can be colored or transparent.
Polypropylene(PP) :The most common Injection molding plastic. Excellent chemical resistance. Food-safe grades available. Not suitable for mechanical applications.
Polyvinyl chloride(PVC) : Light weight plastic with good mechanical strength and abrasion resistance. Generally used in building and construction applications.
PBT
PC-PBT (Xenoy)
PPE-PS
PPS
PSU
PEI [Ultem]
PLA
2. flexible plastic types:
Low-Density Polyethylene (LDPE)
PC-ABS : Blend of two thermoplastics resulting in high impact strength, excellent thermal stability, and high stiffness. Vulnerable to solvents.
Polyethylene(PE) : Lightweight thermoplastic with good impact strength & weather resistance. Suitable for outdoor applications.
Polystyrene(PS) :The Injection molding plastic with the lowest cost. Food-safe grades available. Not suitable for mechanical applications.
PET
3. rubber-like plastic types:
INJECTION MOLDING WITH ADDITIVES AND FIBERS
Colorants: Used to color plastics.
Carbon fibers: Increase strength, toughness, and rigidity of the material at the expense of making the material more brittle.
Glass fibers: Increase strength, toughness, and rigidity of the material at the expense of making the material more brittle. It is more flexible than carbon fibers.
Flame retardants: Prevent ignition and inhibits spread of fire.
Plasticizes: Increase flexibility and promotes plasticity, reducing brittleness of the material.
PLASTIC INJECTION MOLDING PARTS SURFACE FINISHES
Glossy, Semi-gloss, Matte, Textured finish, Machined finish
INJECTION MOLDING DESIGN &INJECTION MOLDING COST
Upload your designs to : cnkylt@aliyun.com to got a free quotation.
More information about KYLT Plastic Molding Services, CNC Machining Services and CNC Turned Parts, Milling Parts, Please contact: stonechenpeng@aliyun.com +008615195010186
KYLT CNC Machining Services:
Home>CNC Machining Services>CNC Milling Services
Home>CNC Machining Services>CNC Turning Services
Home>CNC Machining Services>Rapid Prototyping Services
Home>CNC Machining Services>Injection Molding Services
KYLT CNC Precision Machined Parts:
Home>Precision CNC Machined Parts
Home>Precision CNC Machined Parts>CNC Precise Turned Parts
Home>Precision CNC Machined Parts>CNC Precise Milled Parts
Home>Precision CNC Machined Parts>Aluminum Machining
Home>Precision CNC Machined Parts>Magnesium Machining
Home>Precision CNC Machined Parts>Copper & Brass Machining
Home>Precision CNC Machined Parts>Steel Machining
Home>Precision CNC Machined Parts>Stainless Steel Machining
Home>Precision CNC Machined Parts>Plastic Machining
More information about Machining Technology: