Stainless part machining by CNC to insure high precision and Corrosion resistance. Here, The finished part has 3 machining methods: NC lathe turning, WEDM machining, CNC milling.
Rectangle block: Length:20mm, Width:20mm, Thickness:12mm
Pin structure on the top of rectangle block: pin length:6mm, pin dia.:5mm
bottom of the block has 2 steps on both side: step deepth:6mm, step width:3mm
rectangle block corners with chamfer
Block body with a square through hole:Length:7mm, Width: 7mm, Deepth:20mm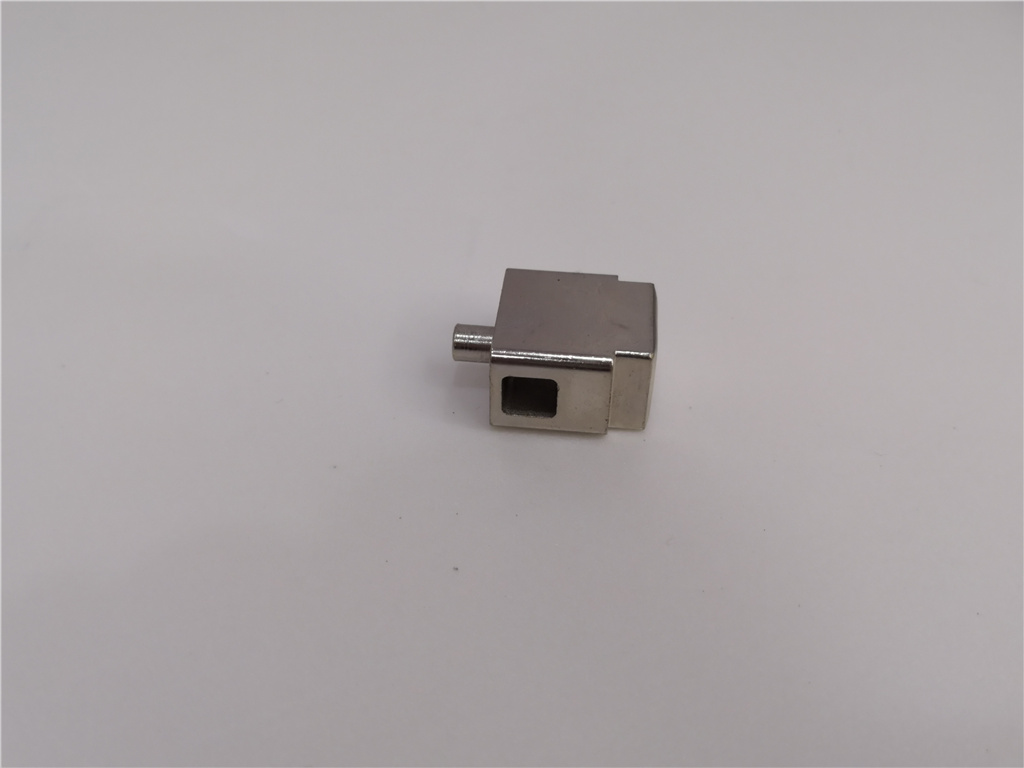 What is the Stainless Part machining processes?
Rough cut stainless steel material to long piece
CNC milling or grinding the steel piece to got a precision and smooth piece
WEDM machining to make the square structure
NC lathe turning to finish the pin structure
CNC milling to finish two steps and chamfer corners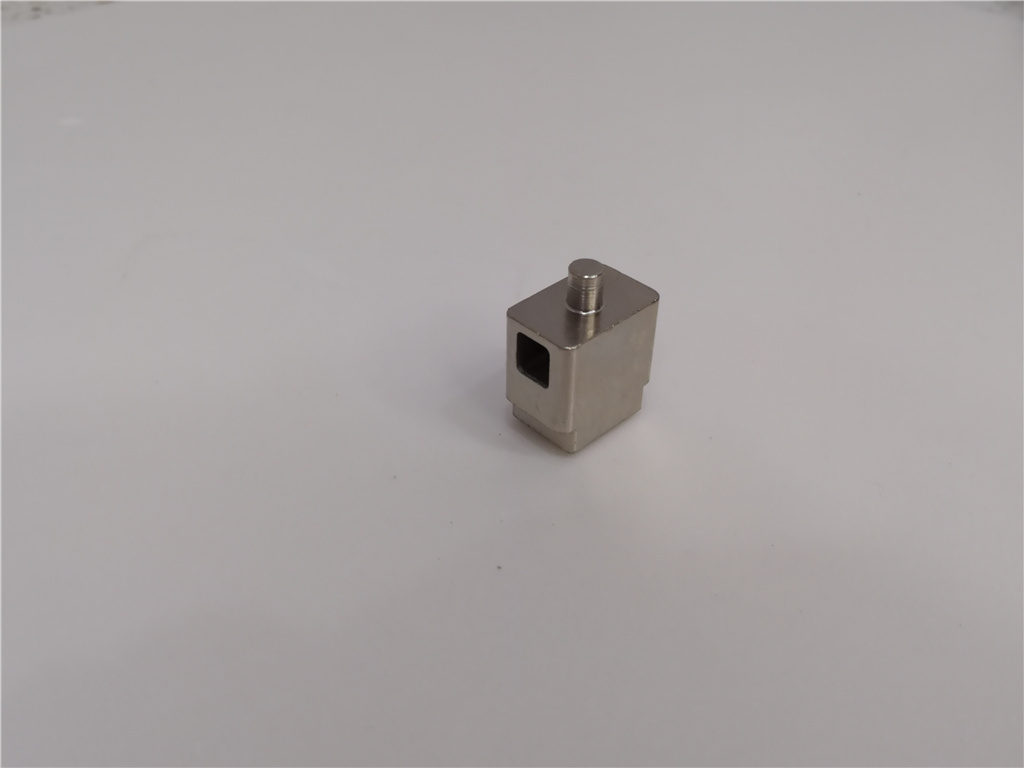 More KYLT Stainless part Machining Services & Products Information:
Visit CNC Milling Parts, EDM/WEDM Parts , CNC Machining Service, Rapid Prototype for your reference.
To get more information about KYLT products and services, please e-mail to cnkylt@aliyun.com to get a FREE quote.
KYLT Precision CNC machining services (milling & turning service), Fast prototyping, Fixture/Jig/Tooling making, Aluminum die casting & plastic injection parts. Email:cnkylt@aliyun.com +008615195010186
KYLT CNC Machining Services:
Home>CNC Machining Services>CNC Milling Services
Home>CNC Machining Services>CNC Turning Services
Home>CNC Machining Services>Rapid Prototyping Services
Home>CNC Machining Services>Injection Molding Services
KYLT CNC Precision Machined Parts:
Home>Precision CNC Machined Parts
Home>Precision CNC Machined Parts>CNC Precise Turned Parts
Home>Precision CNC Machined Parts>CNC Precise Milled Parts
Home>Precision CNC Machined Parts>Aluminum Machining
Home>Precision CNC Machined Parts>Magnesium Machining
Home>Precision CNC Machined Parts>Copper & Brass Machining
Home>Precision CNC Machined Parts>Steel Machining
Home>Precision CNC Machined Parts>Stainless Steel Machining
Home>Precision CNC Machined Parts>Plastic Machining
More information about Machining Technology: