Machining metal part screw made by grinding and tapping.
Thread made by grinding machine
It is mainly used to machine the precision thread of hardened workpiece on the thread grinder. According to the different cross-section shape of grinding wheel, there are two kinds of grinding: single line grinding wheel and multi line grinding wheel.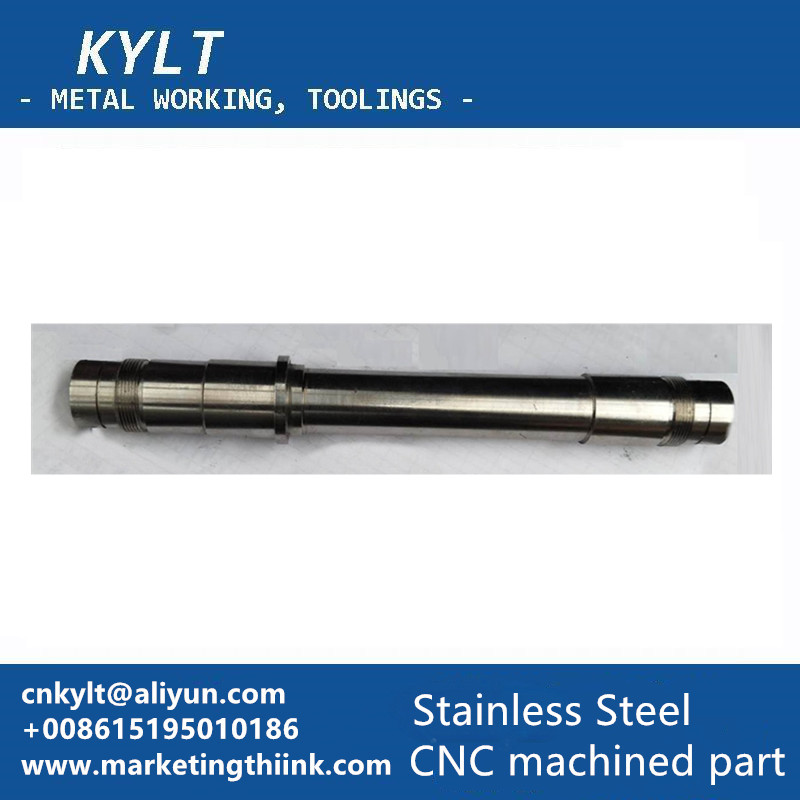 The pitch accuracy of single line grinding wheel is 5-6 grades, the surface roughness is r1.25-0.08 μ m, and the dressing of grinding wheel is convenient. This method is suitable for grinding precision screw, thread gauge, worm, small batch of thread workpiece and precision hob.
There are two kinds of grinding methods: longitudinal grinding and cut in grinding.
The width of the grinding wheel with longitudinal grinding method is less than the length of the thread to be grinded, and the thread can be grinded to the final size after the grinding wheel moves longitudinally once or several times. The width of the grinding wheel of the cut in grinding method is larger than the length of the thread to be grinded. The grinding wheel cuts into the surface of the workpiece radially, and the workpiece can be grinded after turning about 1.25 revolutions. The productivity is higher, but the precision is slightly lower, and the dressing of the grinding wheel is more complex. The cut in grinding method is suitable for shoveling large quantities of taps and grinding some fastening threads.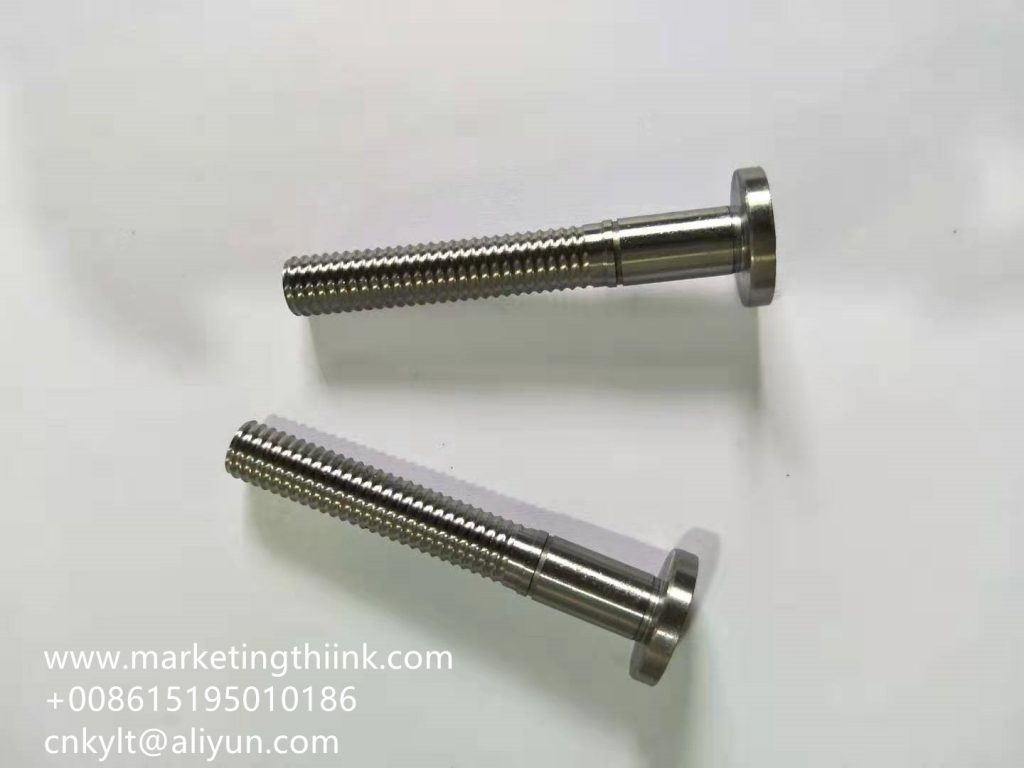 Thread made by grinder
The nut type or screw type thread lapping tool is made of soft materials such as cast iron. The parts of the machined thread on the workpiece with pitch error are grinded by forward and reverse rotation to improve the pitch accuracy. The hardened internal thread is usually eliminated by grinding to improve the accuracy.
Tapping and threading to make screw
Tapping is to use a certain torque to screw the tap into the pre drilled bottom hole on the workpiece to machine the internal thread. Threading is to cut the external thread on the bar (or tube) workpiece with a die. The machining accuracy of tapping or threading depends on the accuracy of tap or die. Although there are many ways to process internal and external threads, small-diameter internal threads can only be processed by taps. Tapping and threading can be done by hand or by lathe, drilling machine, tapping machine and threading machine.
KYLT Precision CNC machining services (milling & turning service), Fast prototyping, Fixture/Jig/Tooling making, Aluminum die casting & plastic injection parts. Email:cnkylt@aliyun.com +008615195010186
KYLT CNC Machining Services:
Home>CNC Machining Services>CNC Milling Services
Home>CNC Machining Services>CNC Turning Services
Home>CNC Machining Services>Rapid Prototyping Services
Home>CNC Machining Services>Injection Molding Services
KYLT CNC Precision Machined Parts:
Home>Precision CNC Machined Parts
Home>Precision CNC Machined Parts>CNC Precise Turned Parts
Home>Precision CNC Machined Parts>CNC Precise Milled Parts
Home>Precision CNC Machined Parts>Aluminum Machining
Home>Precision CNC Machined Parts>Magnesium Machining
Home>Precision CNC Machined Parts>Copper & Brass Machining
Home>Precision CNC Machined Parts>Steel Machining
Home>Precision CNC Machined Parts>Stainless Steel Machining
Home>Precision CNC Machined Parts>Plastic Machining
More information about Machining Technology: