Turned Pins, made by CNC turning parts machining. Adopts CNC lathe machine to cut extra steel materials from steel bar. The CNC turning process features turned part with smooth furface, precision tolearnce.
This is for a heavy equipment scissors. Whole tool consist of 76 pins of 7 different types.

The 4140 HD STEEL material is required. To meet local steel type. We choose 40CRMNMO (CHINA GB standard) to machine the Pins.
4140 HD steel is one kind prehard steel, which with good strength. This prehard material saves the step of hardening. If pins be hard after machining, which can lead to heat based distortions. CNC lathe machine working with the hardened steel easily.
Nearly Steel Types suitable for turned pins:
Japan standard: JIS-scm440
Euro standard:EN-42CRMO4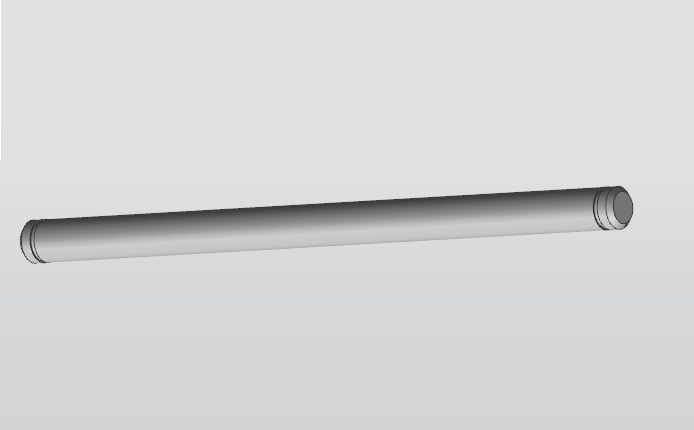 In this project, Steel turning machined pins involve: scissor center pins, outer pins, terminal pins etc.
All turned pins tolerance +- 0.12mm. Smooth surface, no flash and burr.
More KYLT Turning and Milling Machining Services & Products Information:
Visit CNC Milling Parts, EDM/WEDM Parts , CNC Machining Service, Rapid Prototype for your reference.
To get more information about KYLT products and services, please e-mail to cnkylt@aliyun.com to get a FREE quote.
KYLT Precision CNC machining services (milling & turning service), Fast prototyping, Fixture/Jig/Tooling making, Aluminum die casting & plastic injection parts. Email:cnkylt@aliyun.com +008615195010186
KYLT CNC Machining Services:
Home>CNC Machining Services>CNC Milling Services
Home>CNC Machining Services>CNC Turning Services
Home>CNC Machining Services>Rapid Prototyping Services
Home>CNC Machining Services>Injection Molding Services
KYLT CNC Precision Machined Parts:
Home>Precision CNC Machined Parts
Home>Precision CNC Machined Parts>CNC Precise Turned Parts
Home>Precision CNC Machined Parts>CNC Precise Milled Parts
Home>Precision CNC Machined Parts>Aluminum Machining
Home>Precision CNC Machined Parts>Magnesium Machining
Home>Precision CNC Machined Parts>Copper & Brass Machining
Home>Precision CNC Machined Parts>Steel Machining
Home>Precision CNC Machined Parts>Stainless Steel Machining
Home>Precision CNC Machined Parts>Plastic Machining
More information about Machining Technology: